Ideas and inspiration for everyday fun
Monthly subscription$15.95 per month
Save 20%
Select
3 month subscription$15.95 per month
Save 20%
Select
6 month subscription$14.50 per month
Save 27%
Select
12 month subscription$12.95 per month Save 35% + BONUS binder
Select
All new subscribers receive 2 bonus years of Family Circle, Parents or Rachael Ray Magazine

Prepaid 12 month subscriptions also include a BONUS cookbook binder shipped alongside your first kit – a $24 value!
Shipping $3.95/kit extra. Subscriptions auto-renew every 1, 3, or 6 months until all 12 kits are collected, at which time the subscription automatically ends. 12 month subscriptions do not auto-renew as all 12 kits are paid for upfront. Cancel renewing subscriptions by the 24th of the final month of the term to avoid the upcoming 1, 3, or 6 month term renewal. Magazine offer valued at 8.00. Visit our FAQ page for subscription and rebate details.
AblePlay.org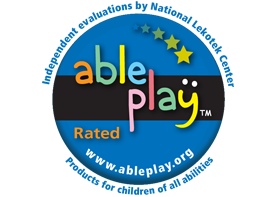 Sign up for our newsletter
Get yummy recipes, handy tips and tricks, and fun downloadables
Sign up
Invite friends and receive $10
Earn $10 credit for each friend who signs up
Your friend gets $10 off too!
Invite
Kidstir Cooking Kit Subscription: Parent Reviews!