Spark a love of good
food in kids
Educate kids on science,
nutrition & more
Encourage healthy
family fun
Empower children with
valuable life skills
Monthly $19.95 per month
Save $5/month*
Select
3 months $19.95 per month
Save $15*
Select
6 months $18.50 per month
Save $38*
Select
12 months $16.95 per month
Save $95* + BONUS binder
Select
 🙂 All new subscribers receive 2 bonus years of Family Circle, Parents or Rachael Ray Magazine 🙂
Prepaid 12 month subscriptions also include a BONUS cookbook binder shipped alongside your first kit – a $24.95* value!
*Compared to a 1 month gift. 1,3, and 6 month subscriptions renew automatically. Magazine offer valued at 8.00. Visit our FAQ page for subscription and rebate details.
A special cookbook binder to
collect all your recipes- BONUS with prepaid 12 month subscriptions!
3 step-by-step recipes covering all food groups
3 educational
foodie pages
2 kid-sized
cooking tools and themed activity materials
A digital and printed shopping list
3 fun games and puzzles
An e-newsletter packed with recipes and printables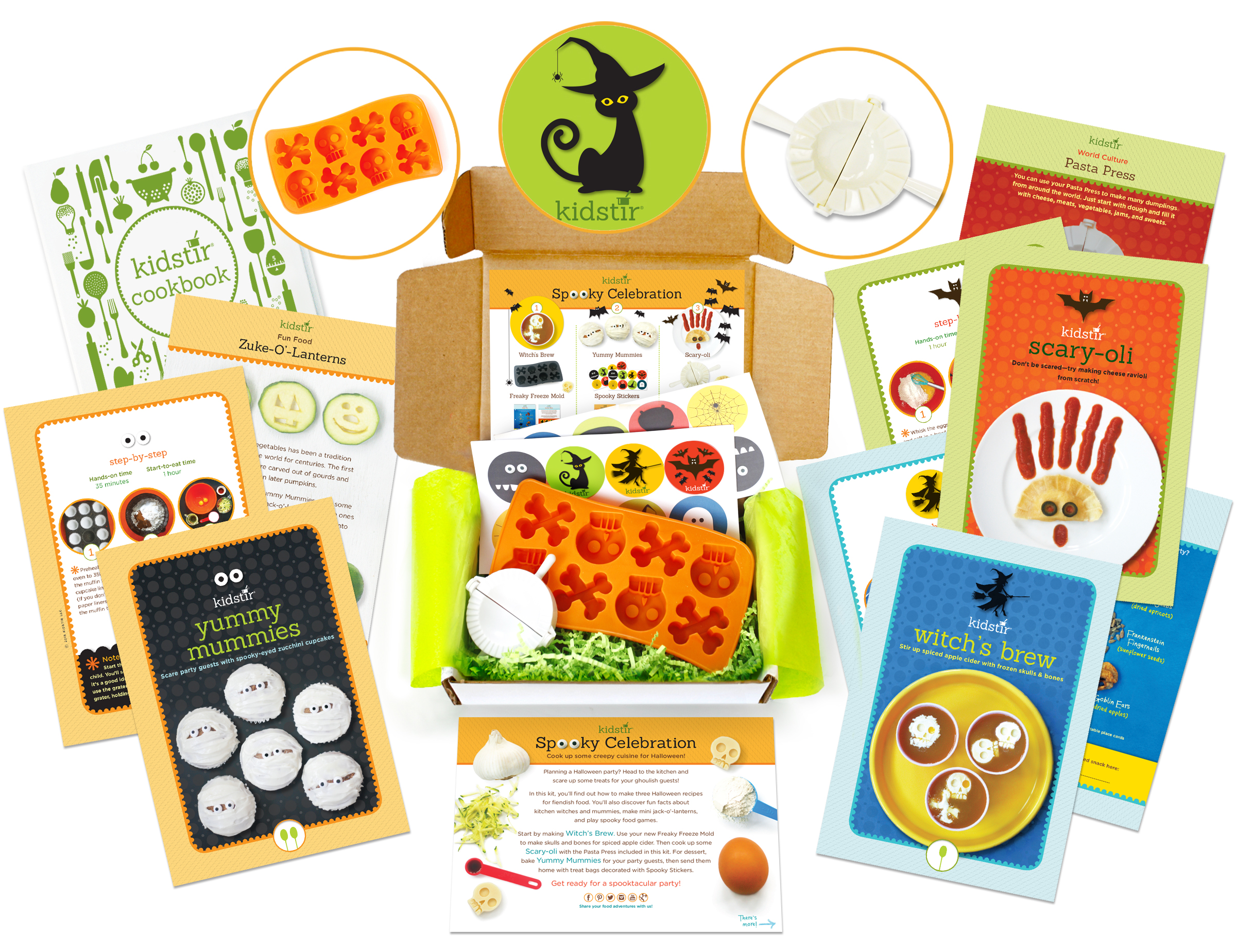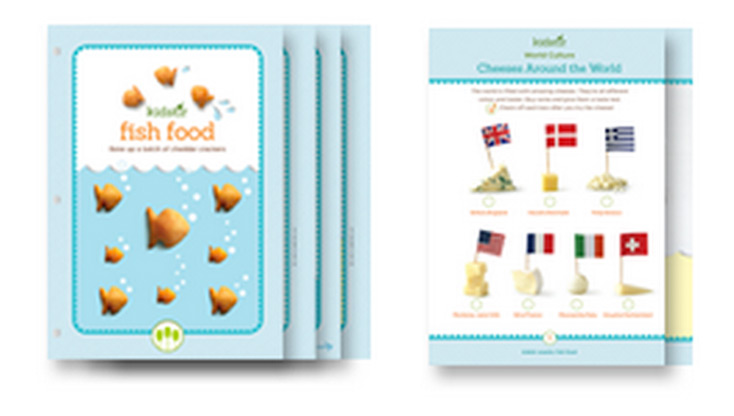 Take a look at one of our creative cooking projects.
There are 3 in every kit!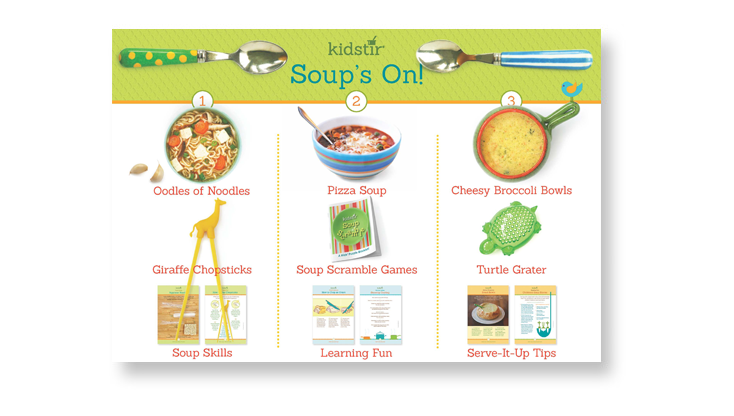 Check out our amazing line up of kits.
Collect them all!
Cooking kit delivery day
Kids love mail! You'll get the following in every Kidstir box: A fresh food shopping list (also emailed) when the kit is shipped, 3 easy recipes for children and grown-ups, 2 kid-size tools and extras that get children involved, 3 foodie education pages about all aspects of food, including culture, vocabulary, science and math, 3 fun learning filled games and activities. You'll also get a weekly e-newsletter with more digital recipes, kids cooking tips. We hope your kids enjoy getting their cooking fun delivered right to your door!
Kids cooking kit descriptions
Kidstir cooking kits arrive by mail each month and are themed to match seasons and occasions throughout the year. We also offer single order kits. If your kids are excited about the cooking fun subscription boxes that are on the way, you can read about the easy kids recipes, fun kitchen tools, and cooking activities before they are delivered. Just head over to our About page, where you'll find links to complete descriptions of every kit to tell you all the kitchen and cooking skills your Junior Chefs will be learning. Happy cooking!
Kids cooking kit reviews
The rave reviews keep on coming about Kidstir kids cooking kits!  Here's a subscriber shoutout we love: "We just love the Kidstir boxes and can't thank you all enough for how easy everything is! From signing up to asking questions to the recipes – my son can't get enough! This has been one of the best gifts we've ever given him!" We hope you'll join in the cooking fun. Try out some of our delicious Kidstir recipes here!
Kids cooking kits recipes
Kidstir kids cooking kits come with three easy recipes for your little chef to make tasty dishes. Our thoughtfully designed recipes advise grown up helpers (mom, dad, grandma, grandpa!) to prepare ahead of time so the cooking experience is stress-free and fun for whole family! Recipes teach kids essential kitchen skills such as mixing, chopping, grating, dicing and measuring ingredients. Plus, there are food facts and games and activities to make learning fun. You can check out some of our recipes, downladables, and activities here. For a full experience, subscribe! In addition to recipes, each kit also has two kid-sized cooking tools that are age-appropriate, and an extra item such as stickers, note cards, and more to amp up the fun. Your little chef will be excited to check the mail each month!