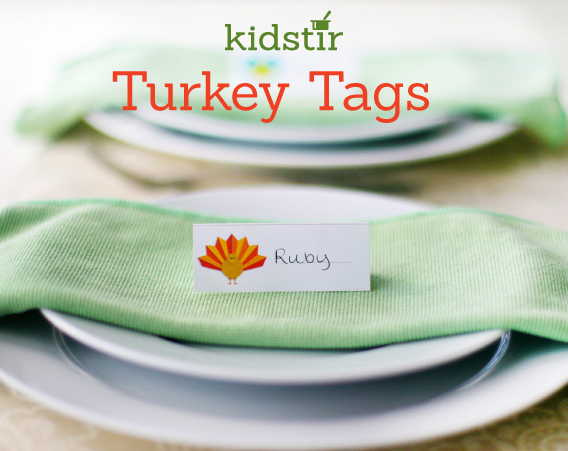 DOWNLOAD HERE



Thanksgiving Name Cards
Looking for a thankfully easy way to decorate the kids' table? Add a personal touch with individual name tags. Print out the cards by clicking the "Download Here" link above and then cut the cards along the dotted lines, then fold them in half. Write in each guest's name, and place them around the table. When it comes time for turkey, everyone will know their place at the table.

Kids may need some help with setting the Thanksgiving table so we've created a kids table setting guide to help with placement of utensils, drinking glass and napkin.

Once everyone knows their place and is seated, how about some printable conversation starters?

Kids Thanksgiving Cooking Kit for November brings you a spoon it up perfectly sized red silicone stirring spoon to prep the meal.